ELEMENTS OF ASI
Elements of ASI is a capaign that includes collateral such as posters, newspaper spreads, handouts, & a motion graphic video. This campaign was launched to foster student advocacy, representation, & engagement with the ASI Student Government on the Cal Poly Pomona Campus.
Over 14,000 newspapers that featured the double-page spreads of the Elements of ASI ads were printed, dozens of 11x17" & 22x28" posters were posted, and countless 3x5" handouts were given away to students on campus.
Project Type: Brand & Identity
Role: Designer
Co-Designer: Dustin Glauser
Click images to enlarge or drag to shuffle.

︎︎︎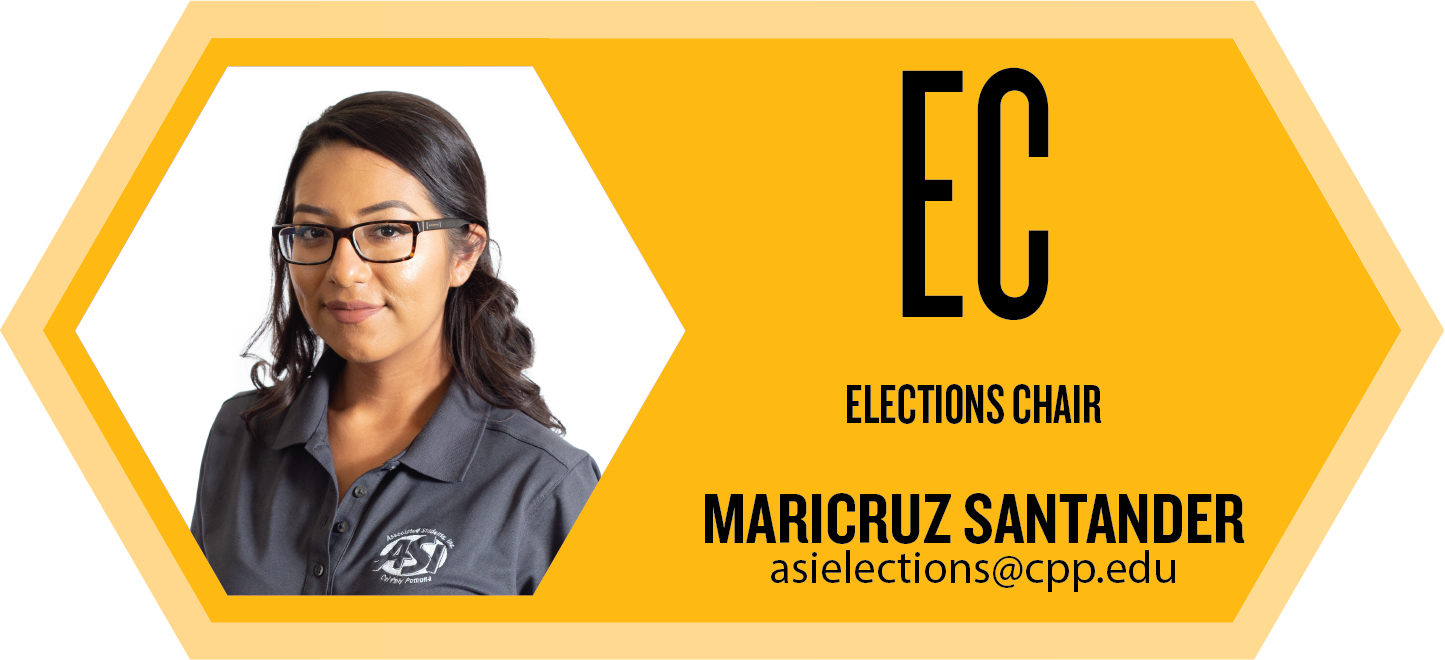 ---
Design Process & Implementation ︎︎︎

For each individul to be equally shown and supported throughout the different pieces, a system of hexagon shapes were created. Each hexagon shape interlocks to show the unity that ASI's student government has.
To clearly differentiate the different hexagon shapes, a color system was divised & implemented across both the senate and cabinet.
The two biggest pieces of the campaign were the two double-page spreads in the Cal Poly Pomona 'Poly Post' newspaper.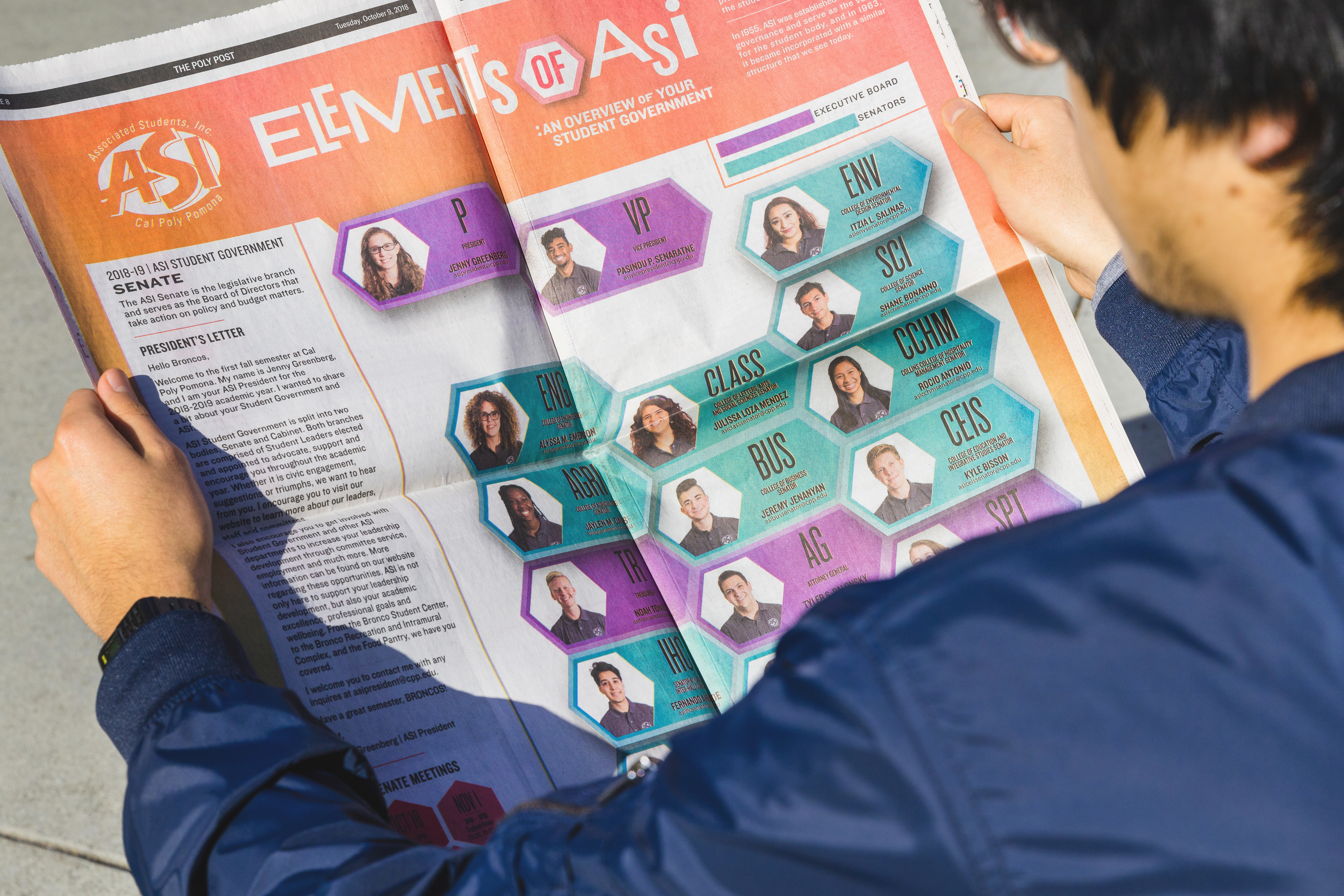 ASI's Student Government has seen an improvement in the interaction of students at events, and board meetings, which they attribute to the Elements of ASI campaign.
HOME︎︎︎