Project Sister
Project Sister
is a non-profit organization aimed at providing their community with sexual assault resources and support. In 1972, Project Sister began as a small organization & grew to annually serve more than 15,000 individuals. To be better seen, Project Sister went through a major rebranding.
This project was completed as a part of AIGA Cal Poly Pomona's 1st annual 24-hour Design For Good event. Read more about it
here.
Project Type: Brand & Identity
Role: Designer
Co-Designers: AIGA Cal Poly Pomona members
Click images to enlarge or drag to shuffle.
︎︎︎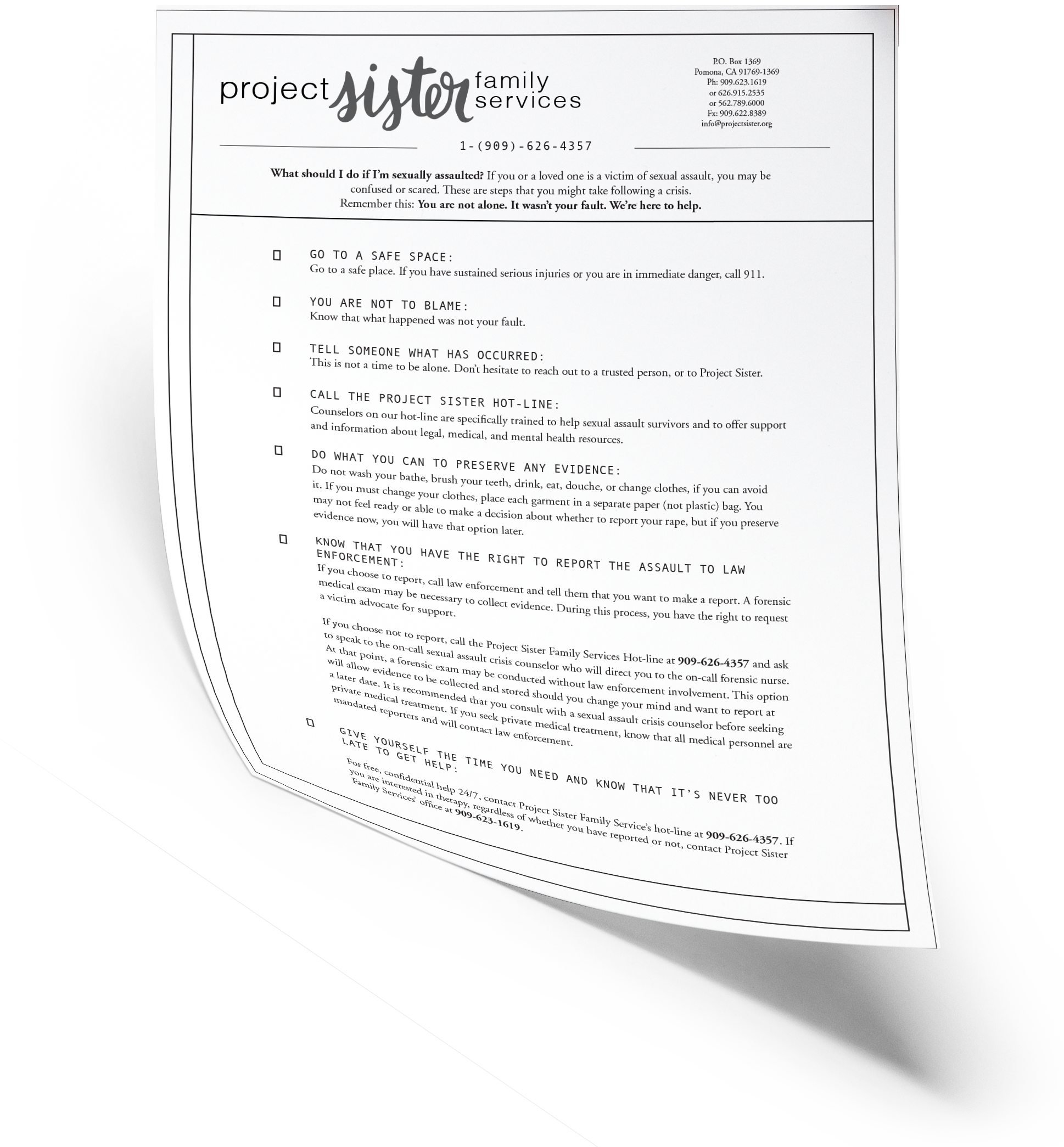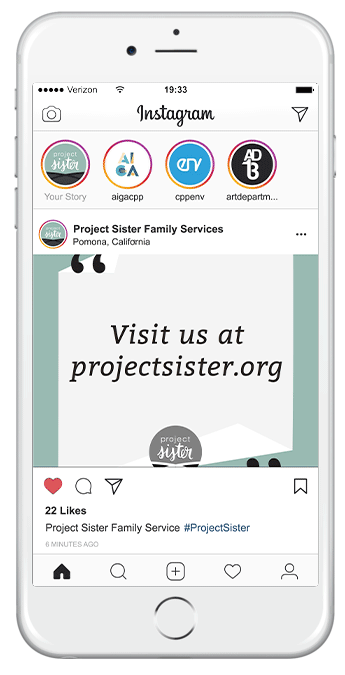 ---
Design Process & Implementation ︎︎︎

For Project Sister's color palette, we wanted to use soft, calm colors that identify with Project Sister's caring & inclusive nature. The teal is central to the palette, with the color teal tied with sexual assault awareness.

For Project Sister's typography, we chose a widely accessable typeface. Helvetica is clean, simple, & very legible. We also wanted Project Sister to have a personal, warm, & inviting script.
For Project Sister's logo, we utilized elements from it's original state (a cross roads design) & kept the typography at the center of the design. We also used all lowercase letters to evoke peace.
For Project Sister's horizontal logo, we prioritized typography.
Project Sister also needed a streamlined and easy way to post on social media. Creating a template pack that they could download and use to create their own Instagram posts was vital.

HOME︎︎︎