Seoul City
This exploration of the differences between cities that exist in contrast to each other, Seoul & Panmunjom, influenced Marissa Merida's design theory.
Both through a written piece published in ENVirons Magazine (Issue Winter/Spring 2018) & through a handstitched photo log of the everyday moments in each city, she highlights just how strongly environment influences design.
Project Type: Brand & Identity & Book-binding
Role: Designer
Click images to enlarge or drag to shuffle.
︎︎︎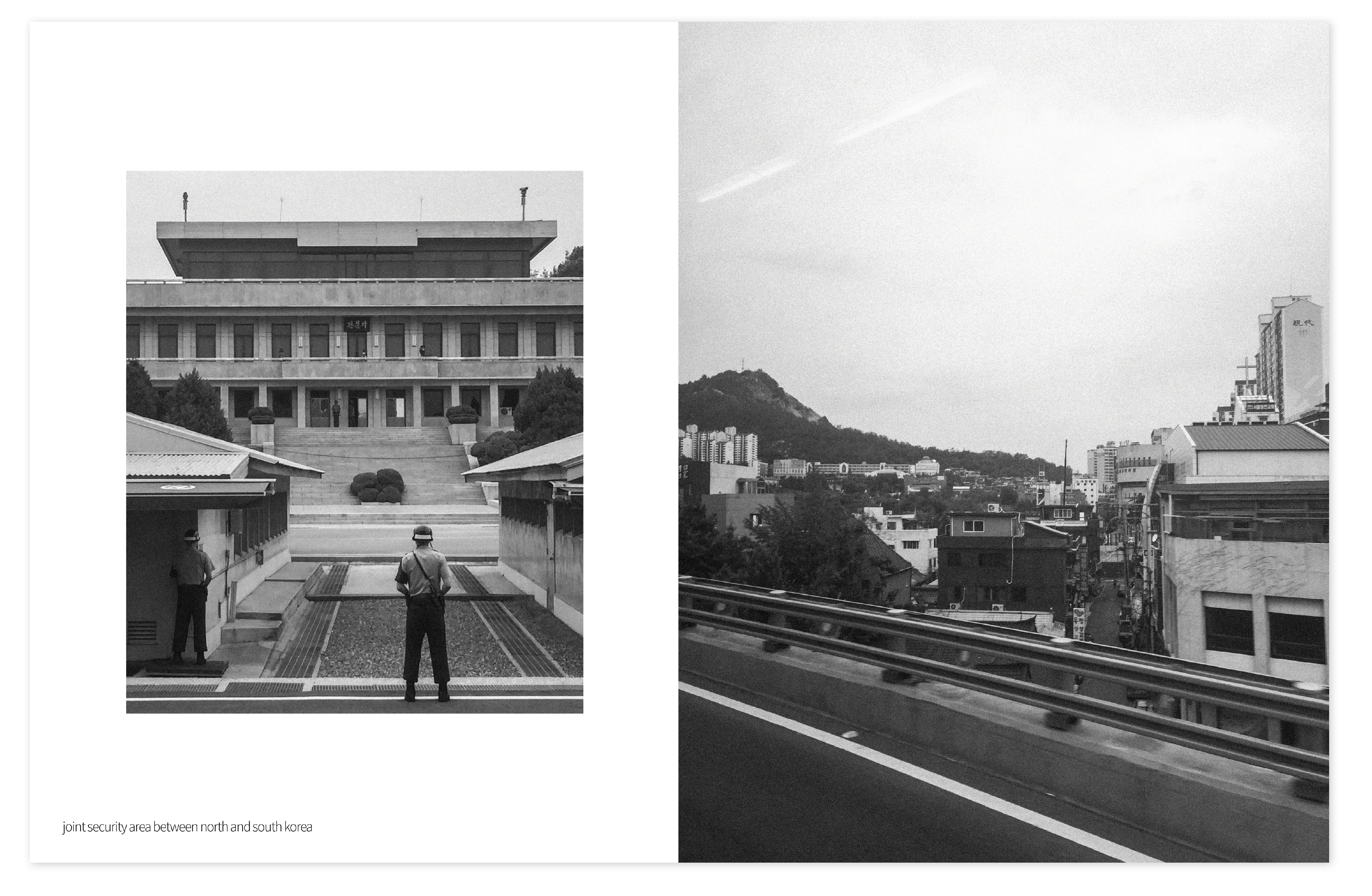 ---
Design Process & Implementation ︎︎︎


"The exuberant city of Seoul, capital of South Korea, & a leading hub of design & art, is only a few hours ride from the border between North and South Korea.

The difference between the cities is striking. The two environments differ in the wide, flat expanse of land devoid of the usual outbursts buildings of fluctuating styles, the absence of colors other than the black of the road and green of the landscape, & the overt silence in Panmunjom, where daily bustle and music usually fills the communities of South Korea."

-excerpt from Panmunjom, written piece
To highlight the stark differences of the two cities, muted tones, shades of grey, & a bright pink were chosen for the palette.
The small emblem shown throughout highlighted pages of the book keys the reader into important sections of differences between the two cities.
Seoul City also expanded into an interactive website that contained photos and journal logs, along with the piece titled "Panmunjom," which featured in ENVirons Magazine (Issue Winter/Spring 2018).
HOME︎︎︎