Through collateral that includes posters, newspaper spreads, handouts, and a motion graphic video, this campaign was launched to foster student advocacy, representation, and engagement with the ASI Student Government on the Cal Poly Pomona Campus.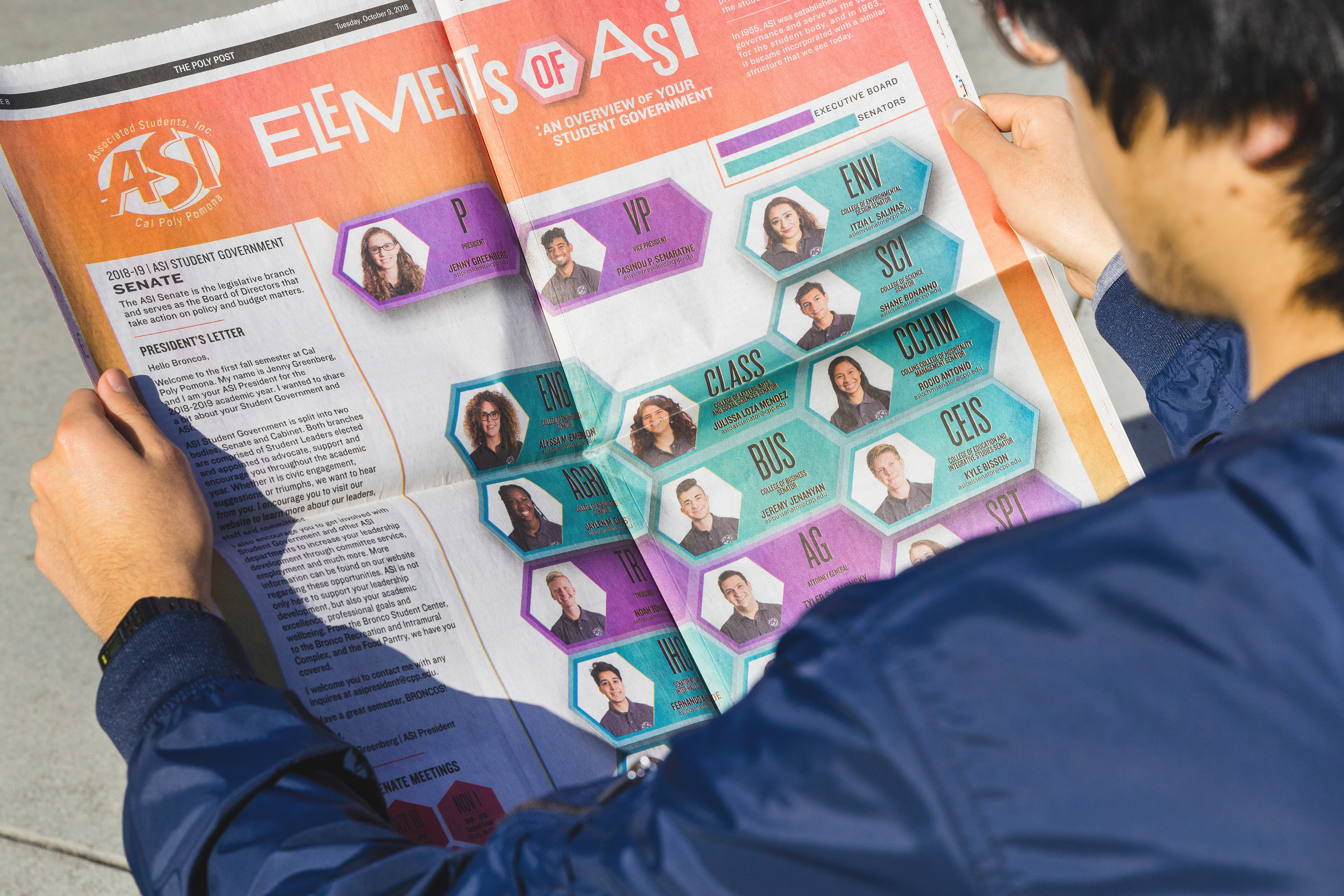 Over 14,000 newspapers that featured the double-page spreads of the Elements of ASI ads were printed, dozens of 11x17" and 22x28" posters were posted, and countless handouts were given away to students on campus.
ASI's Student Government has seen an improvement in the interaction of students at events, and board meetings, which they attribute to the Elements of ASI campaign.