As part Cal Poly Pomona's Visual Communication Design (VCD) department redesign, two rooms were chosen (and sponsored by
Steelecase
) to have a full redesign. 
From paint to furniture to wall decals, new designs for the spaces were created in a team of three.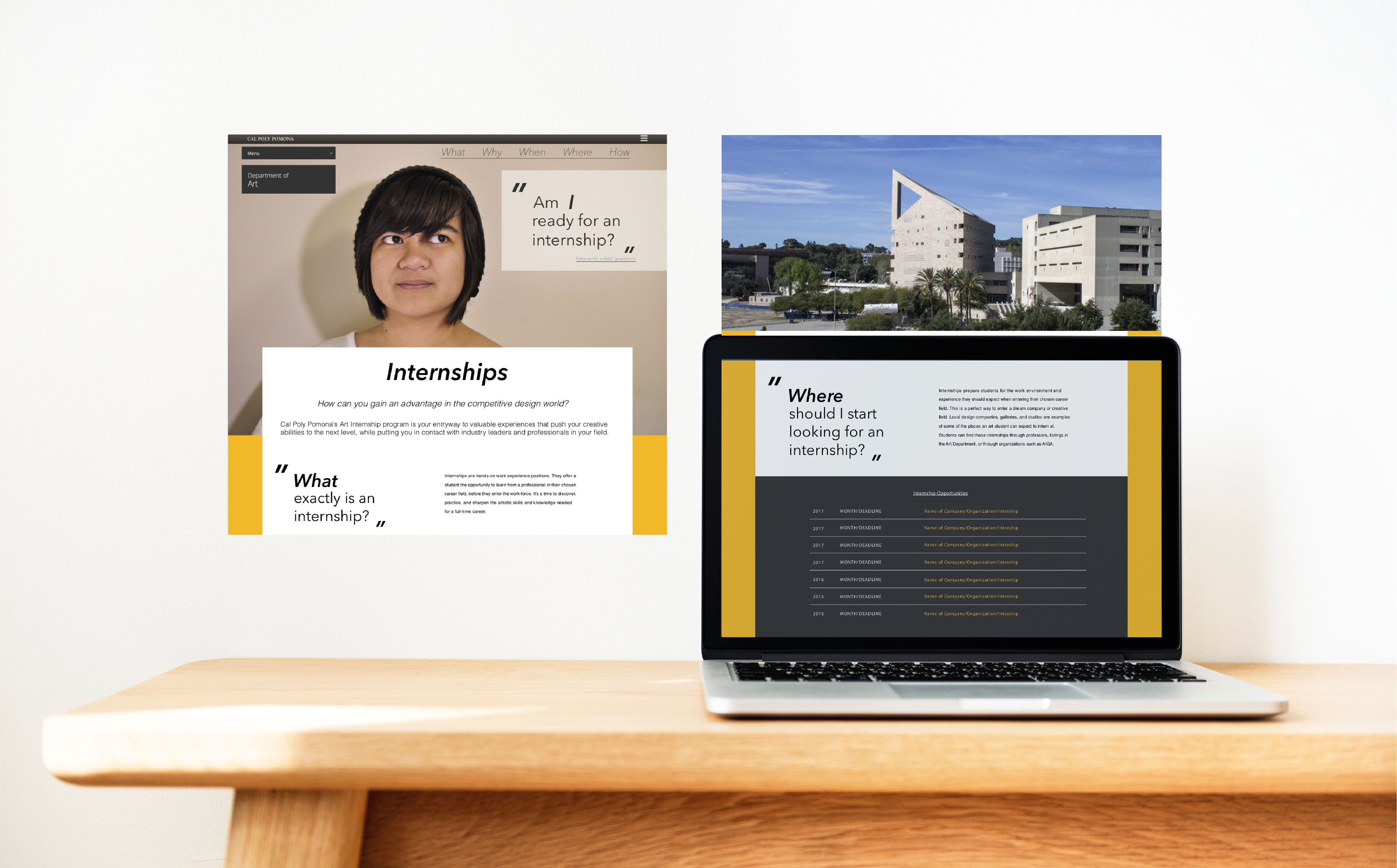 Along with the space redesign, Cal Poly Pomona's VCD Internships program also received a redesign. The goal was to create a central and clear identity and branding for the program. This turned into a website, subsequent forms, and other collateral.